NEW Orthopedic Clinic Opens with Dr. Chad Burgoyne
Hospital news
|
Thursday, October 27, 2011
Contact: Mardi Ford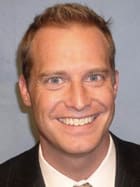 Grande Ronde Hospital proudly announces Chad Burgoyne, MD, Orthopedic Surgeon,has joined our Medical Staff. Please join us in welcominghimto our community.
Dr. Burgoyne is available now at the new Regional Orthopedic Clinic, which is located in Suite F of the newly remodeled Regional Medical Plaza (formerly the KAP Building) at 710 Sunset Drive. For an appointment, please call the Orthopedic Clinic at 541-663-3100.
Dr. Burgoyne provides the following services:
General Orthopedic Care
Arthroscopic Services
Trauma
Pediatric Fractures
KNEE INJURIES: ACL & Meniscus Injuries, Repair, Replacement & Reconstruction
SHOULDER INJURIES: Fracture Repair, Rotator Cuff Repair, Reconstruction
HIP INJURIES: Fracture Repair
WRIST/ANKLE INJURIES: Repair
Dr. Burgoyne comes from Charleston, S.C. as a practicing Orthopedic Surgeon, with a Sports Medicine Fellowship from West Coast Sports Medicine, California. Dr. Burgoyne also serves as a consulting events and course physician for national and international extreme sport tri-athletes. We are proud to announce Dr. Burgoyne has joined the Medical Staff at Grande Ronde Hospital and moved with his family to La Grande.
After graduating Magna Cum Laude with an undergraduate honors degree from the University of South Carolina (USC) in Charleston, Dr. Burgoyne graduate Cum Laude from the Medical University of South Carolina in 2002. Dr. Burgoyne completed both his surgical internship and residency in Orthopedic Surgery at the Mount Sinai School of Medicine in New York, NY.
Dr. Burgoyne always knew he wanted a career in sports medicine. While in college, he enjoyed participating in competitive triathlons, serving as captain of the USC men's swimming team for two years. He also served as a volunteer for the South Carolina Special Olympics.
In 2009, Dr. Burgoyne completed a two-year Fellowship in Sports Medicine at West Coast Sports Medicine Foundation in Manhattan Beach, CA. Dr. Burgoyne has since become a sports medicine consultant working with extreme sports athletes, both as an event physician for the WMI Corporation out of Denver, CO; and a course physician for the Union CycIiste International, which is headquartered in Switzerland.
Before Dr. Burgoyne and his family relocated to La Grande, he worked as an orthopedic surgeon and sports medicine physician for Lowcountry Orthopedics & Sports Medicine in Charleston, SC.
Dr. Burgoyne is available at the new Regional Ortho Clinic by calling 541-663-3190.