NEW ENT Clinic Opens with Otolaryngologist, Dr. Brian Affleck
Hospital news
|
Thursday, October 27, 2011
Contact: Mardi Ford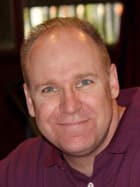 Grande Ronde Hospital proudly announces Brian Affleck, MD, Otolaryngologist, has joined our Medical Staff. Please join us in welcoming him to our community.
Dr. Affleck is available now at the new Regional ENT Clinic, which is located in Suite F of the newly remodeled Regional Medical Plaza (formerly the KAP Building) located 710 Sunset Drive. For an appointment, please call the ENT (Ear, Nose & Throat) Clinic at 541-663-3190.
Dr. Affleck provides the following services:
Otolaryngology
Ear Surgery and Hearing Preservation
Sinus Surgery
Micro-laryngeal Surgery
Thyroid and Parathyroid Surgery
Facial Plastic and Reconstructive Surgery
Neck Cancer Surgery
Sleep Medicine
Recently retired from a career with the U.S. Air Force, Dr. Affleck and his family have moved here from Alaska. While serving with the Air Force, Dr. Affleck and his family had the opportunity to live all over the world. They were drawn to La Grande as a good place for his family to settle and because the area reminds him of the community in which he grew up.
After graduating Cum Laude with an undergraduate honors degree in Microbiology from Brigham Young University, Provo, UT; Dr. Affleck received his Medical Doctorate with Honors from the Uniformed Services of the Health Sciences F. Edward Hebert School of Medicine in Bethesda, MD. He completed his General Surgery Internship at the David Grant Medical Center at Travis Air Force Base, California. His Residency in Otolaryngology-Head & Neck Surgery was completed at the San Antonio Wilford Hall Medical Center and Brooke Army Medical Center, San Antonio Uniformed Services Health Education Consortium (SAUSHEC), in San Antonio, TX.
In 1992, Dr. Affleck was assigned to the 42nd Medical Group at Loring Air Force Base (AFB), Maine, as the Chief of Flight Medicine, Physical Examinations & Standards and Aeromedical Services. Two years later, Dr. Affleck was assigned to the 90th Fighter Squadron of the 3rd Medical Group at Elmendorf AFB, Alaska. After completing his residency in 2002, he was assigned to the 48th Medical Group at RAF Lakenheath, England, where assignments included Chief of Surgery, Surgical Services Flight Commander and Deputy Squadron Commander. In 2005, Dr. Affleck was assigned to the 51st Medical Group at the Osan Air Base, Republic of Korea, as the group's Medical Operations Squadron Commander.
In 2006, the Air Force assigned Dr. Affleck to Elmendorf AFB, Alaska, where he served as the Chief of Otolaryngology-Head and Neck Surgery for the 3rd Medical Group, and also – beginning in 2010 – as Chief of Medical Staff for the 673rd Medical Group of the Joint Base Elmendorf-Richardson. Dr. Affleck retired with the rank of Colonel.
Dr. Affleck is available at the new Regional ENT Clinic by calling 541-663-3190.