GRH named as Top 20 Critical Access Hospital winner for second consecutive year
Hospital news
|
Thursday, May 3, 2018
Contact: Mardi Ford
LA GRANDE -- Earlier this week, Grande Ronde Hospital, Inc. President and CEO Jim Mattes received notification that, for the second consecutive year, Grande Ronde Hospital (GRH) had won a spot as one of the Top 20 Critical Access Hospitals (CAH) out of 1,346 CAHs in the country.
"I am proud of the efforts of all of our people who come to work day after day and give their best for patient care. It is because of their efforts GRH is regularly recognized for honors like this. This designation especially – and for the second year in a row – shows our commitment to deliver the best quality, affordable care our community needs now and well into the future," Mattes added.
Studies show that since 2010, more than 60 rural communities have experienced the closure of their local hospital and the subsequent loss of significant medical services to those rural areas. The data analysis used to determine the NRHA's Top 20 CAH winners was specifically developed to assess healthcare delivery in vulnerable populations, particularly those in small, rural communities. Being in the nation's Top 20 puts GRH in the top 1.5% of all certified CAHs in the nation. The only other Oregon CAH to make the 2018 list was Wallowa Memorial in Enterprise.
"We are doing something right here in Northeast Oregon. We get to live in a wonderful place, and these awards prove that healthcare delivery in rural regions can be a vital, thriving industry when done right," Mattes said in response to the good news.
That good news came via a phone call from Donna Douglas, spokesperson for the National Rural Health Association (NRHA), which is located in Washington, D.C. The Top 20 CAH winners are set apart for special acknowledgment in a ceremony held during NRHA's Critical Access Hospital Conference this September.
"It is quite a distinct honor to achieve this two years in a row – it just doesn't happen very often. Grande Ronde Hospital really is the cream of the crop," said Douglas.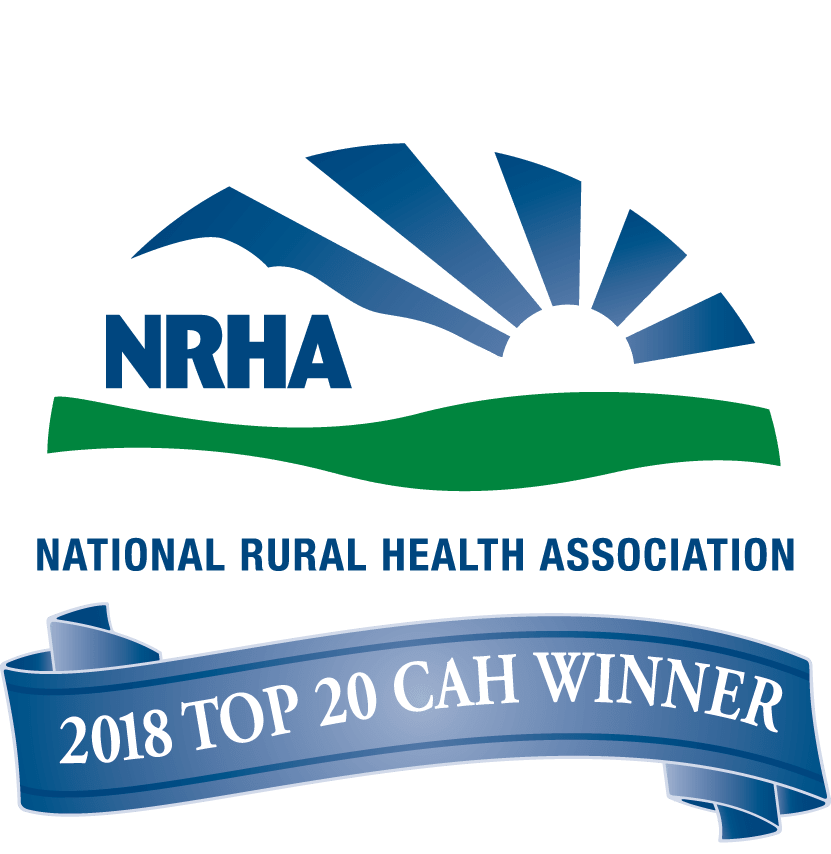 The 2018 Top 20 CAH were scored from among all critical access hospitals in the nation by The Chartis Center for Rural Health (Chartis) for overall performance, and announced by the NRHA. The 2018 Top 20 were chosen based upon evaluation across all eight pillars of measurement of readily available public data that is compiled and used for the annual Hospital Strength Index (INDEX) rankings by Chartis. The Top 20 CAH Winners are those hospitals who have achieved success in the overall performance based on a composite rating from eight indices of strength: inpatient market share, outpatient market share, quality, outcomes, patient perspectives, cost, charges, and financial stability.
"While others may be recognized for outstanding performance based upon their ranking in a single pillar, the Top 20 Winners are those who reach the highest ranking across all eight. This is why the NRHA refers only to this group as "winners", explained Douglas.
###
Grande Ronde Hospital, Inc. is a state and nationally recognized and award winning not-for-profit health system that includes a 25-bed Critical Access Hospital and 12 outpatient clinics and one virtual care clinic. We are located in Union County, Oregon, serving our base population of more than 25,000 residents, as well as providing services for the greater Eastern Oregon region. Since 1907, Grande Ronde Hospital has led this region in efforts to stabilize and secure rural health care services for the communities we serve, while also working to improve the quality of life of all our residents. Today we employ more than 700 people, all dedicated to providing quality health care services to our patients. We offer a broad range of diagnostic, surgical and therapeutic outpatient services, a Level IV Trauma Emergency Services Department, a Family Birthing Center; Physical, Occupational and Speech Rehabilitation Therapy and Sports Medicine Services, and Home Care Services providing both home health and hospice care needs. We also operate 13 primary and specialty care clinics. For more information, visit www.grh.org.
The National Rural Health Association is a nonprofit organization working to improve the health and wellbeing of rural Americans and providing leadership on rural health issues through advocacy, communications, education and research. NRHA membership is made up of 21,000 diverse individuals and organizations, all of whom share the common bond of an interest in rural health. For more information, visit RuralHealthWeb.org.
The Chartis Group® provides comprehensive advisory services and analytics to the health care industry. With an unparalleled depth of expertise in strategic planning, performance excellence, informatics and technology, and health analytics, Chartis helps leading academic medical centers, integrated delivery networks, children's hospitals and health care service organizations achieve transformative results. For more information, visit Chartisrural.com.