GRH Bio Med Technicians featured in an industry publication
Hospital news
|
Thursday, December 11, 2014
Contact: Mardi Ford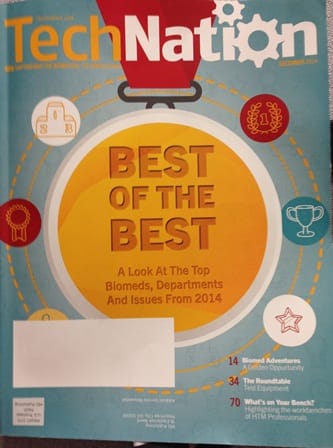 Grande Ronde Hospital's (GRH) Biomedical Equipment Technician team is featured in the December 2014 "Best of the Best" issue of TechNation, a magazine dedicated to empowering the biomedical profession.
The article focuses on the efforts the team put into keeping all medical equipment for maintained and repaired for the hospital and our clinics.
Elaine La Rochelle, GRH Director of Facilities, shared the news with staff last week after the article came out, which also showcases the hospital's Technology Services department where the biomedical technicians are located.
"GRH is very lucky to have such a dedicated team on staff," said LaRochelle. The biomed team consists of Michael Shepherd, Leroy Shelman, and Stephen Jeffery, who are all members of the Oregon Biomedical Association.
Take a minute to check out the links to go directly to the TechNation online article or their digital issue flipbook. It will give you an idea how impressive are our mild-mannered trio of "Bio Med Superheroes"
http://1technation.com/digital-edition-december-2014/
http://1technation.com/department-profile-grande-ronde-hospital-clinical-engineering-department/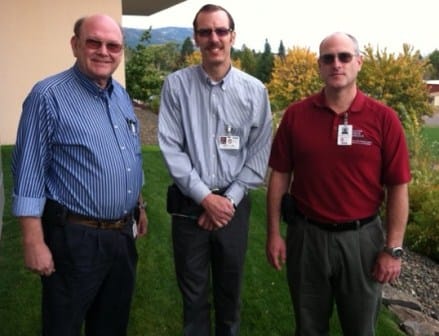 GRH Bio Med Technicians (L-R) Stephen Jeffery, Leroy Shelmen and Michael Shepherd.
###